I'm With Her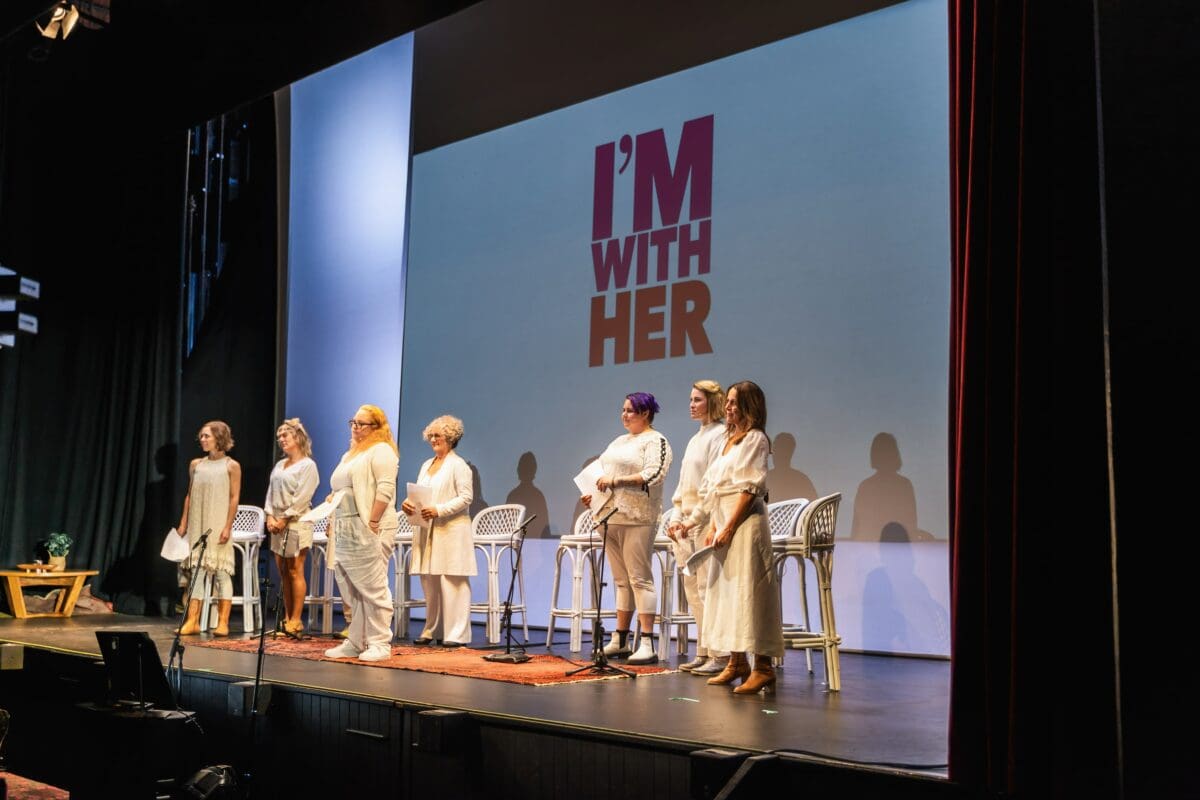 Eight local women take to the stage for an exclusive first read of play, I'm With Her.
Our offical Festival launch this year featured a very special first read I'm With Her, written by Victoria Midwinter Pitt and performed by eight incredible local women.
Featuring:
Amy Johnstone
Mem McCormack
Fran Markham
Jane Kerr 
Pam Townshend 
Eva Mullaley
Carolyn Forte
Nicky Lefebrve
In the era of #MeToo, millions of women are sharing their experience of abuse and discrimination.
But inside all our stories there's a part we don't always tell—a seed of heroic resistance.
Eight extraordinary Australian women give a thrilling real-life demonstration of the power of women to outlast, outwit and out-muscle the great ugly beast of sexism.
This 25 minute performance delivered a taste, a tease, a provocation of the new play and a glimpse into this exciting new community project that will bring the play to community kitchen tables all over Western Australia.
Plus a special staged reading of I'M WITH HER will be taking place on Saturday 16 July at Subiaco Arts Centre. Tickets will be selling like wildfire so grab you place now.