The Margaret River Readers and Writers Festival (MRRWF) is geared up for another inspiring, intriguing and thought-provoking 3-day event, featuring writer, contrarian, activist and feminist, Professor Germaine Greer as its headliner. To be held from 03-05 May 2019 on the picturesque grounds of Voyager Estate, the festival will see Professor Greer speak about her life and career, as well as her latest book On Rape, and her environmental work.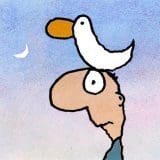 The festival's line up of literary talent also includes Australian cartoonist, writer, painter, philosopher and poet Michael Leunig, who will appear in events on the Saturday and Sunday of the festival, to share his love of cartooning and human observation.
South-East Asia Correspondent, James Massola, who was on the ground at the miraculous 2018 rescue of the Wild Boars soccer team from the Tham Luang cave in Thailand, will share his story as told in The Great Cave Rescue. He will be joined by journalist turned novelist, Chris Hammer, for what's expected to be a sell-out breakfast event called Foreign Correspondent to be held in the Voyager Estate restaurant on Sunday morning. On Saturday night, festival guests have the chance to enjoy an evening with one of Australia's most popular writers and actors, William McInnes.
Award-winning astrophysicist, presenter of ABC television's 'Stargazing Live' and author of When Galaxies Collide, Professor Lisa Harvey-Smith will also join the line up for a session that will ensure you'll never look up at the night sky in the same way again.
Dr Gregory Peel Smith will speak about his remarkable memoir Out of the Forest which follows his journey from living in near total-isolation in the forest, foraging for food and eating bats, to his life today where he has a PhD and teaches at university.
Featuring literary icons Kim Scott, Anna Funder, Liz Byrski and Amanda Curtin, as well as a range of other established and emerging writers, the festival is a must for anyone who loves reading, cultural events, current affairs and of course, Margaret River.
Festival Creative Director Tanya Perdue said the 2019 festival program explored wild, weird and wonderful stories in keeping with this year's theme. "With writers from overseas and across Australia, including top WA and local talents, this year's program is sure to spark curiosity and ignite debate," she said. "With the festival at the gorgeous Voyager Estate, a top line up, and a range of ticket and accommodation packages ready to go, you can organise a memorable weekend away in no time."
Tickets to the 2019 Margaret River Readers & Writers Festival will be available for purchase online from 10am on Monday 25 February by phone 08 9758 7316, or from the Arts Margaret River Box Office, Margaret River Community Centre, Tunbridge Street, Margaret River.
The State Government is proud to support the Margaret River Readers and Writers Festival as part of its Regional Events Program.