Introducing our creative theme for 2022….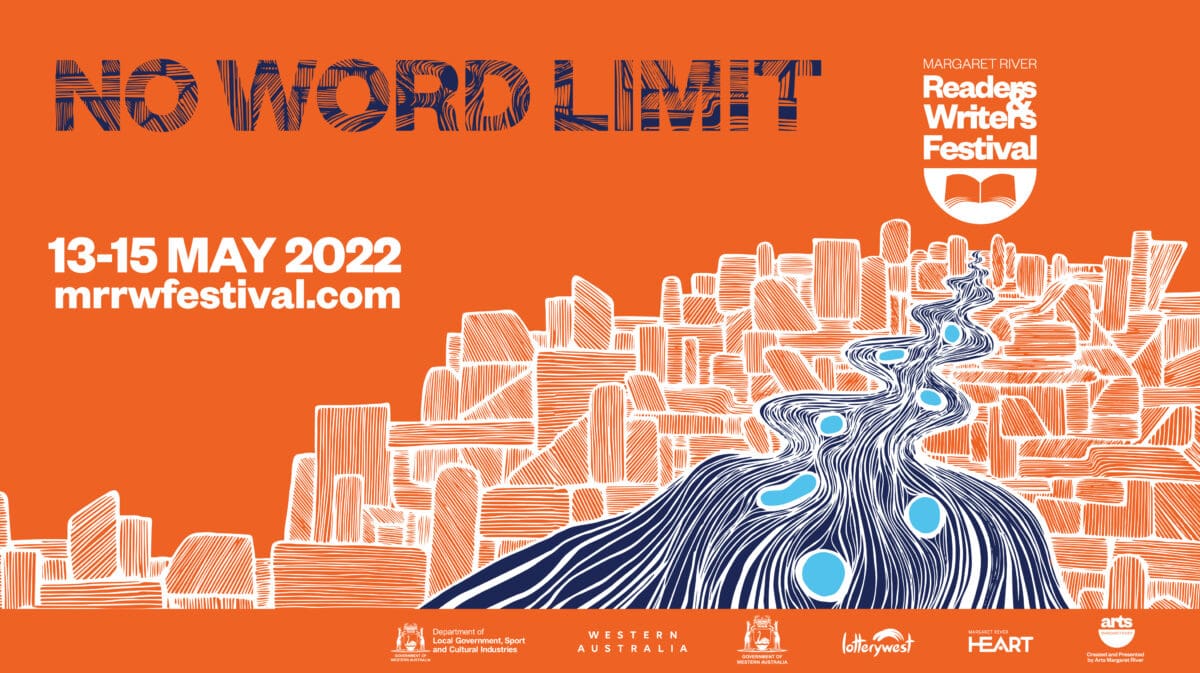 No word limit.
Voices have limits,
Actions have limits,
Movement has limits,
Freedom has limits,
Life has limits,
But words have no limits.
In a world where limits are everywhere, we welcome you to No Word Limit.
Festival & Creative Director Sian Baker worked with local artist and printmaker Emily Jackson to bring the creative theme to life, with orange bursting on the scene as a focal accent colour for this year's festival. Orange is the colour of joy and creativity and signifies kindness and hope, which we all still desperately need in our lives right now.
The illustration explores, through Emily's unique illustrative style, the Australian landscape and the combination of the hot orange earth and endless landscape and skyline. A winding river signifies the unlimited and unstoppable force of words cutting their way through rocks and not letting anything stand in their way.
View more of Emily Jackson's work