Relive all your favourite festival moments with this National NAIDOC week special.
Time to sit back, relax and relive some of your favourite festival moments.
We captured all the action live from both our festival stages this year and we will be sharing these fabulous sessions with you as edited highlights over the coming months. Free and available to watch on-demand.
To celebrate the end of NAIDOC week, we bring you this amazing session with author Karen Wyld talking about her new book, Where the Fruit Falls.
Karen Wyld is a freelance writer and author, of Martu descent, living on the coast south of Adelaide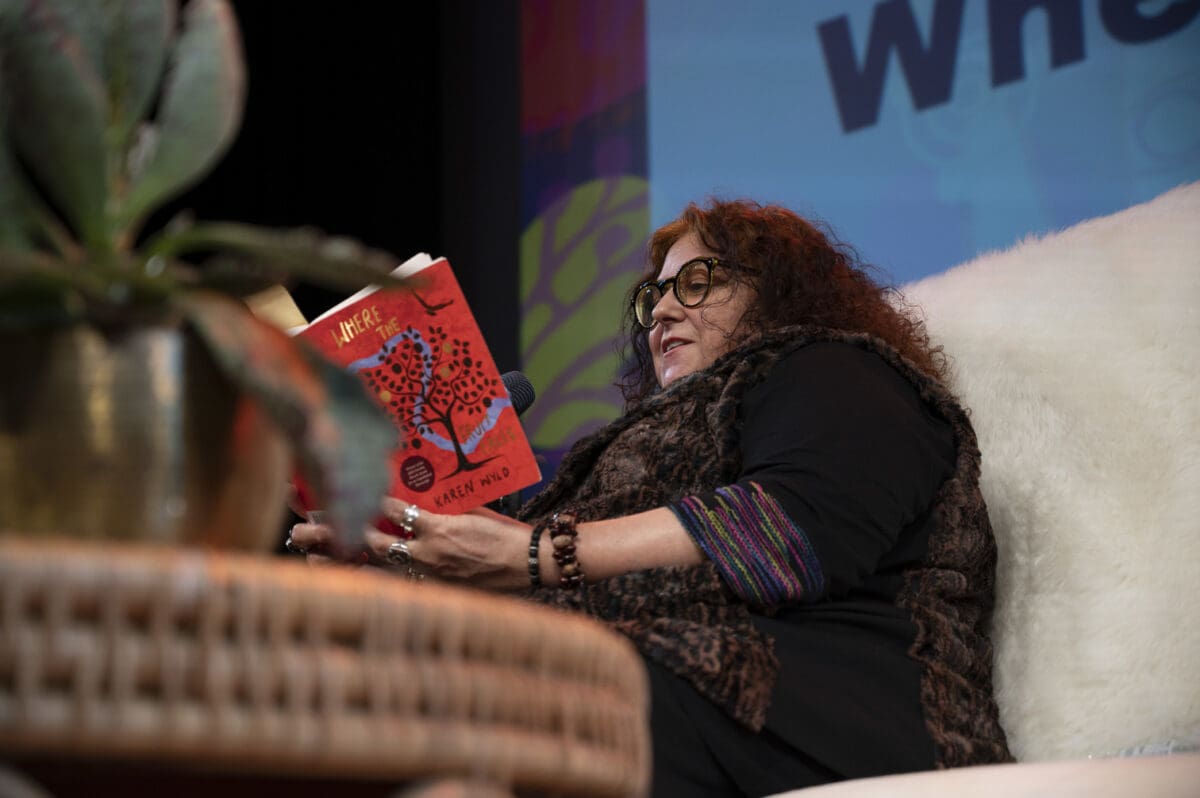 This incredible debut spans the story of four generations of First Nation women, with a focus on the 1960s and 70s, an era of rapid social change and burgeoning Aboriginal rights. Where the Fruit Falls is a re-imagining of the epic Australian novel, an evocative family saga celebrating the strength and resilience of First Nation women while touching on deeply traumatic aspects of Australian history.
Karen is joined for this intimate and inspiring conversation with presenter Cass Lynch.
Please share far and wide with friends, family and likeminded souls and send us your comments and feedback. We really do love hearing from you.
Find out more about Karen Wyld and Cass Lynch