Arts Margaret River and The Margaret River Bookshop present…
In Conversation With Pip Williams – SOLD OUT
Saturday 15 April 2023, Margaret River HEART
Doors & bar: 2.00pm 
Talk: From 2.30pm followed by books sales and signings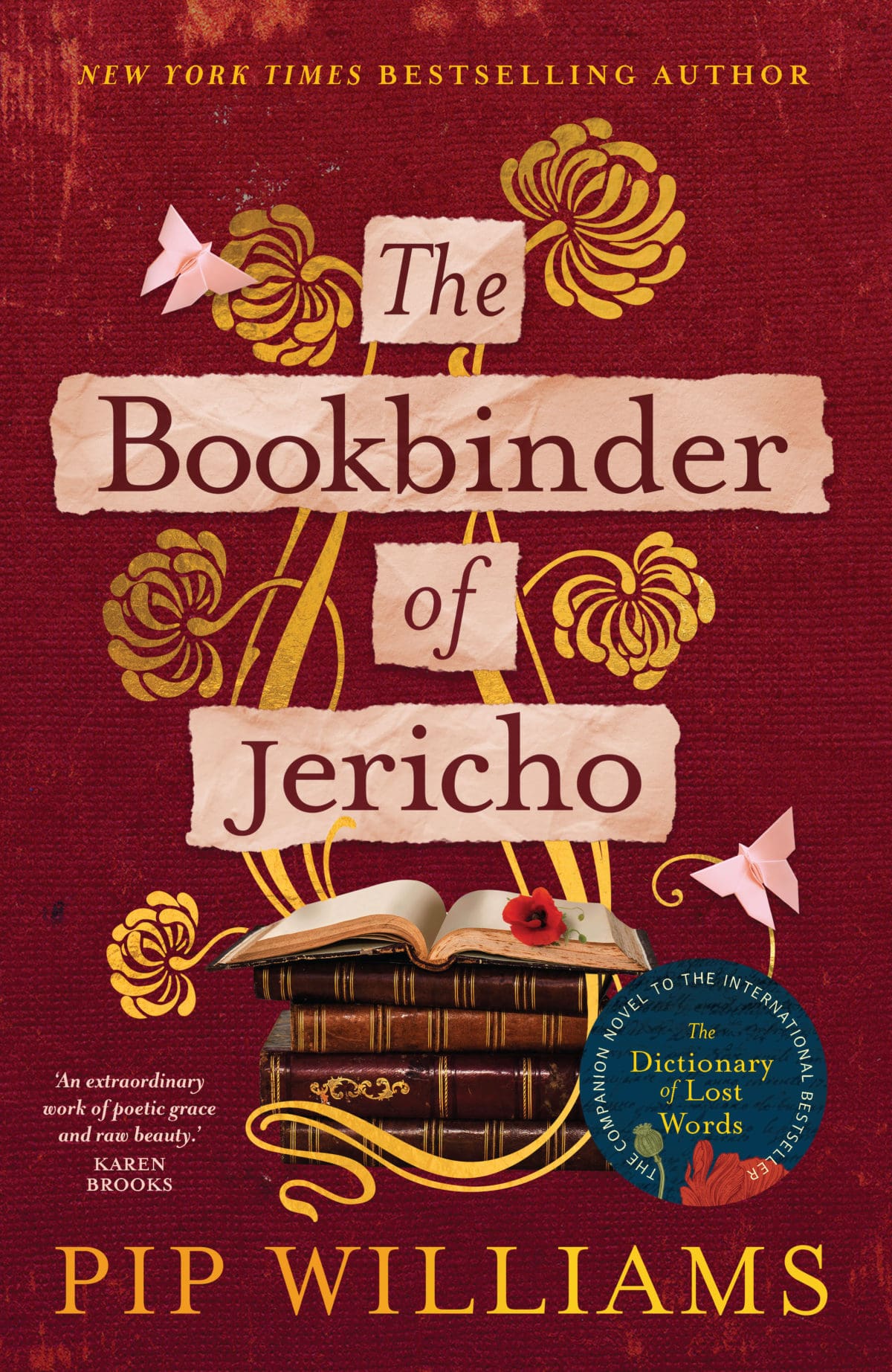 Join the International bestselling author of The Dictionary of Lost Words, Pip Williams to launch her powerful, heart-wrenching and bittersweet new novel, The Bookbinder of Jericho.
An extraordinary work of poetic grace and raw beauty, Pip Williams explores another little-known slice of history seen through women's eyes. Evocative, subversive and rich with unforgettable characters, The Bookbinder of Jericho is a story about knowledge – who gets to make it, who gets to access it, and what is lost when it is withheld.
The book tells the story of Peggy and Maude. In 1914 when the war draws the young men of Britain away to fight, twin sisters Peggy and Maude work in the bindery at Oxford University Press in Jericho. Peggy is intelligent, ambitious and dreams of studying at Oxford University, but for most of her life she has been told her job is to bind the books, not read them. Maude, meanwhile, wants nothing more than what she has. She is extraordinary but vulnerable. Peggy needs to watch over her.
When refugees arrive from the devastated cities of Belgium, it sends ripples through the community and through the sisters' lives. Peggy begins to see the possibility of another future where she can use her intellect and not just her hands, but as war and illness reshape her world, it is love, and the responsibility that comes with it, that threaten to hold her back.
Pip Williams will be joined in conversation by Rosi Moore-Fiander.
Ticket Price $20

Includes a glass of wine / soft drink / tea & coffee
This event is a Festival fundraiser – please join us in supporting the arts in Margaret River.