And that is a WRAP for our Margaret River Readers & Writers Festival 2021.
I have said it before, and I will say it again…WOW…what a year we have all had.
We have faced a global pandemic, navigated the fluidity of border closures, and held it together through a few surprise lockdowns.
After the cancellation of our festival in 2020, the thought of being able to come back together and celebrate with such an array of incredible literary talent, seemed at times like a distant dream and at other times like a straight up impossibility. COVID certainly kept us on our toes, gave us many a sleepless night and at times made us question if trying to plan a literary festival in such uncertain times, was actually the definition of insanity.
Well call us crazy…because we have only gone and done it and it feels great to look back on all the amazing moments from the festival weekend and know it was all worth it.
We were honoured that many of our incredible authors and presenters took a blind leap of faith to be with us, many of them boarding planes from other states not knowing if they will be able to return home.
We proudly packed our program with a great number of amazing books whose 2020 and 2021 launches had been overshadowed by the global pandemic (or a literary black hole as one publisher put it), books that normally would have been toured and signed at bookshops and events all over the country.
This year we hosted the festival virtually for the first time, embracing Zoom and beaming out across the globe to new audiences and allowing our festival friends and family to join the festivities.
Our Young Readers & Writers Program reached a record number of local schools this year delighting our local students from kindergarten up to year 12 with hands-on creativity and storytelling sessions delivered directly to classrooms by our children's authors. Watching the positive feedback from teachers and parents flood is thoroughly fulfilling and proof that our grassroots program is really delivering a positive impact in our community.
As I walked and more often ran through the corridors of the venue over the weekend, it was wonderful to tune into the conversations of our audience, to hear their real-time commentary on the festival. As I tried to sneak around incognito, I witnessed pure moments of joy and personal connection throughout the venue and more intently across the signing table. I watched with great satisfaction as authors and guests grabbed impromptu selfies, got deep and meaningful on storylines and inspiration, asked challenging questions in the Q&A's and posted prolifically on their socials.
When the festival bookshop started to sell out of books and our signing queues snaked out and around the venue, I knew we had firmly hit the mark.
But we have much more to do…
So now we regroup, debrief and look ahead to 2022. We have big plans and we can't wait to get started.
Our special events program of author talks, and book launches will kick off in July (keep an eye on our socials and sign up for our newsletter), our Readers & Writers Podcast will release new episodes every month (you can listen on our website, spofity and itunes) and we are working on a new radio show concept that will launch in the next couple of months.
So, in short, lots more to come and we can't wait to share it all with you, our incredible audience.
Thank you from the bottom of our hearts for your energy, enthusiasm and passion for the festival and we look forward to seeing you all in 2022.
Love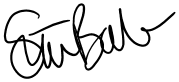 The State Government is proud to support the Margaret River Readers and Writers Festival as part of its Regional Events Scheme.
The project is also supported by the Australian Governments regional arts program, the Regional Arts Fund, which gives all Australians better access to opportunities to practice and experience the arts. The Regional Arts Fund is administered in Western Australia by Regional Arts WA.